Banana pancake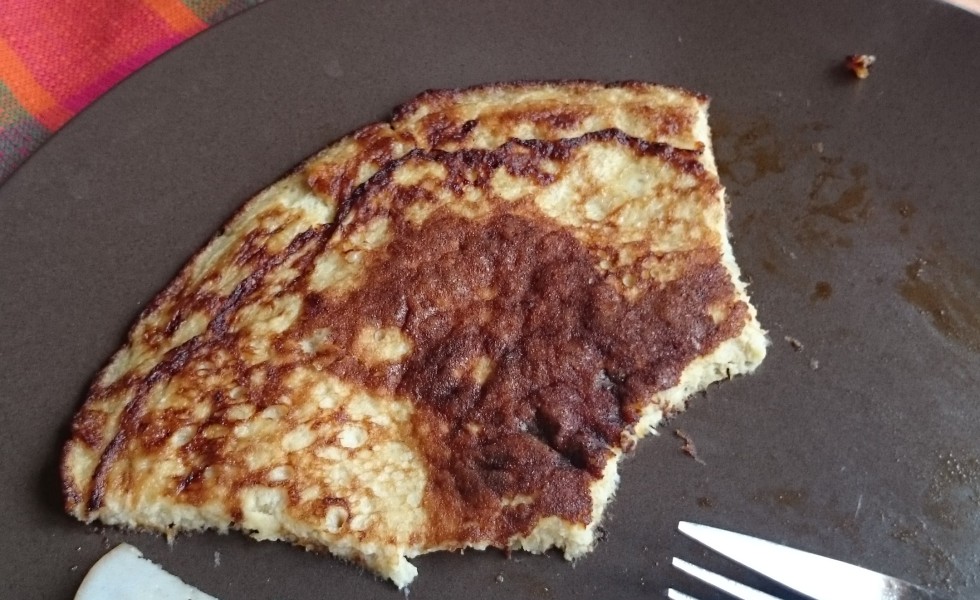 I have long been looking for a good gluten-free pancake recipe. A couple different friends recommended this very simple recipe, and today I happened to have an old banana to try with. The result was so good I had already eaten most of it by the time I thought of taking a picture for the blog.
Super-easy, quick, delicious, and very filling!
Ingredients:
1 banana
1 egg
Coconut oil / butter / oil for the pan
Instructions: make a paste of the banana and egg, with a fork or blender. Pour the whole batter on a hot pan with some oil/butter. When golden, turn with the help of a plate.
Does not need any extra sweeteners.
It was actually pretty sweet already so I ate part of it with a couple slices of turkey.