With Reiki, we saw the plant move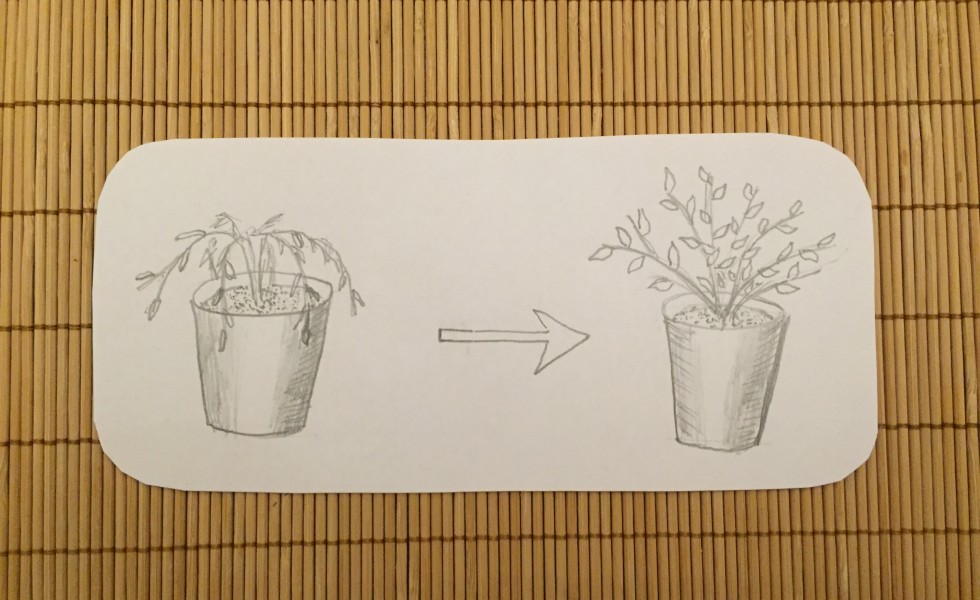 I am an architect, and graduating from university implies both formation and deformation, so my mind gets happy when I can verify (personally or using a scientific device) that what my Reiki master told me is true.
About 23 or 24 years ago, I helped organize a First Degree course in Palma de Mallorca, inviting an English master from the Reiki Alliance to teach, since my master Anugama was busy for the following 6 months (and I wasn't a master yet myself). Olivia is an English friend of ours who took the course at that time, and on Monday after the course she invited us to lunch at her home.
Around the garden table were us four women; the Reiki master, Olivia who was the owner of the home, her friend who had also just taken the First Degree course, and me, who had approximately 5 years of practice with Second Degree.
As we were waiting for our salad, Olivia noticed that she had forgotten to water one of her plants, which had all leaves rolled up and the branches were slouching. She watered it and put it in the center of the table where we sat. When a plant is so badly dehydrated, the usual is the plant will die anyway, or else that you notice a few days later that the plant has survived and recovered.
However, we started sending Reiki to the plant, and within less than 10 minutes, the leaves unfolded and recovered a healthy look, and the branches started moving up. In total they must have raised some 90 degrees, or if you were to compare it with a clock, the branches that were at "five past half" went all the way up to their proper position of "ten to the hour".
This is the only time I have seen a plant move, outside of TV documentaries where plants are filmed for hours and days and then the recording is sped up and shown in seconds.
The fact that Reiki works so well with plants is something that both comforts and thrills me.